Dear Visitors We will attend in 2014 CHINA INTERNATIONAL BEARING INDUSTRY EXHIBITION, taking place on 18 Sep, 2014 to 21 Sep, 2014, in SHANGHAI WORLD EXPO EXHIBITION & CONVENTION CENTER. Our Hall Number is: H2, Booth Number is: G128 Thanking you! Thank you.
Thrust ball bearings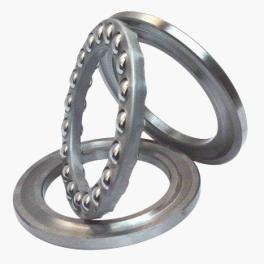 Ball thrust bearings like the one shown to the left are mostly used for low-speed non precision applications. They cannot take much radial load and are usually found in restaurant desk turntables and low precision farm equipment.
Down load:

Thrust ball bearings
,

Thrust ball bearings